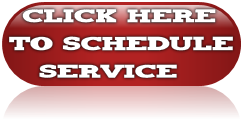 Fast and Easy Oil Changes in Lawrenceburg IN
We all know the drill: you get a new car, you get a car manual, and you get a maintenance schedule. And everyone and everything says that you need to change your car oil every 3,000 to 5,000 miles, depending on type/age of car and driving habits. But why?
Service Coupons and Oil Change Specials
We're committed to the health and happiness of our drivers in Lawrenceburg, Greendale, West Harrison, Aurora, Rising Sun, Batesville IN, Hebron, Florence KY, Harrison, and Cincinnati, OH, and that means being committed to the health and happiness of your car! Along with providing fast and convenient service at our Indiana oil change center, we also offer Monthly Service Specials to help you save some money.

The Importance of Engine Oil
There is nothing that is more important for the health and longevity of your vehicle than a happy, well-lubricated engine. And if the oil in your car is thin, old, or dirty, it's just not doing its job. Old oil wears thin, and doesn't provide the right amount of lubrication for the fast-paced movements that your engine experiences. Dirty oil holds on to small particles of dirt and gunk that can cause corrosion inside of your engine. That's why routine oil changes are so important! Even if you don't drive more than 5,000 miles in five years, time can take its toll. At Jeff Wyler Chrysler Jeep Dodge RAM Lawrenceburg, our Lawrenceburg service center is staffed with experts and stocked with high-quality natural and synthetic oil for all makes and models. Let us do the dirty work!
Oil Changes at Jeff Wyler Chrysler Jeep Dodge RAM Lawrenceburg in IN
Don't gamble on the health of your engine--be proactive today! Schedule your service appointment online, by phone at 888-685-5401, or in person in Lawrenceburg, IN. A well-lubricated engine is a happy engine, and a happy engine makes for a happy driver!
When it comes time to change your oil in Lawrenceburg, Jeff Wyler Chrysler Jeep Dodge RAM of Lawrenceburg has more positive online ratings than any other Indiana Chrysler Jeep Dodge RAM dealership. We have highly satisfied customers from throughout Ohio, Kentucky and Indiana, including Lawrenceburg, Aurora, Rising Sun, Harrison, Versailles, Batesville, Cleves, Erlanger, Hebron, Hidden Valley, and Greendale. The safety of you and your family is paramount to Jeff Wyler - come visit Jeff Wyler Chrysler Jeep Dodge RAM of Lawrenceburg and join our family of highly satisfied customers!