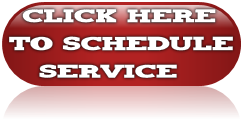 Spoil Your Chrysler, Dodge, Jeep, or RAM Model with Great New Tires in Lawrenceburg
Our vehicles work hard for us in Lawrenceburg and Batesville IN. Isn't it time we thanked them?
At Jeff Wyler Chrysler Jeep Dodge RAM of Lawrenceburg, we believe that it's time to spoil your car a little. Along with a nice detailing, your Chrysler or Dodge car, Jeep SUV or RAM truck might love a sweet new set of wheels. Drivers all over Indiana, as well as in Burlington and Oakbrook KY, and Cincinnati, OH, trust our Lawrenceburg tire store to help keep their wheels in great shape.

Tires for Sale in Lawrenceburg Indiana
When considering purchasing tires for your Chrysler, Dodge, Jeep or RAM vehicle, your first decision is whether you need new tires, and the "penny" test is a quick indicator to help you. Take a penny and stick it into your tire tread. If part of Lincoln's head is covered, you should be alright, but if you can see all of Abe's head, it is time for some new tires. Don't forget to check for uneven tread wear across each tire, as you could have sufficient tread on one part of the tire, but not on the other.
Tire Maintenance and Repair
There are few things worse than having unfaithful tires. If you find yourself needing to pump up a sagging tire or avoiding hard stops because of bad treads, then it's time to come to Jeff Wyler Chrysler Jeep Dodge RAM of Lawrenceburg for a tire check-up. Our service department is staffed by experts in their field, and we can offer any maintenance or repairs on your tires, wheels, or rims as needed. We can patch a leak, rotate your tires so that they wear evenly, and get you back ship-shape in no time.
Buy New Tires at Jeff Wyler Chrysler Jeep Dodge RAM of Lawrenceburg
If your tires have been checked and checked again, it may be time to replace them. Our parts center offers new tires from all of the popular brands, as well as highly affordable off-brand tires. You can use our handy "Find Your Tires" tool to search for tires by size or by make/model of your vehicle. Once you've found the right tires for your needs, call us at (888) 689-0899 to see how you could save on new tires!
Custom Wheels, Tires, and Rims for Your Ride
Even if you just purchased your new Chrysler, Dodge, Jeep, or RAM model recently, you may want to spice it up a bit with custom chrome rims, larger or tougher wheels, or off-road or sport tires. If you can dream it, we've either got it in stock or we can hunt it down for you. Give us a call or stop by today.